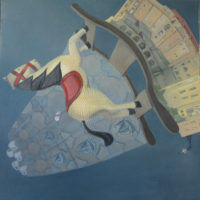 Art Screen TV / SG Productions Switzerland Online Exhibition Five of my artworks are represented on the Art Screen TV website, with an annual promotion on Art Screen TV Instagram. The paintings are available for sale and are presented on Artsy.net  from October 1, 2020 – September 30. 2021   https://www.artsy.net/art-screen-tv/artist/angela-keller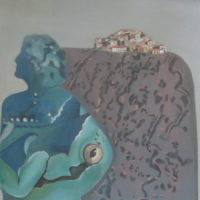 May 27th – Jun 10th Upcoming show featuring 18 works by Angela Keller at Secret Art Ltd. https://www.artsy.net/show/secret-art-ltd-the-zoo-of-venus Press release At the boundaries of the imaginary, between mimesis of reality and mimesis of dreams sails Angela Keller's Art. Anthropomorphic zoo figures of rare beauty live in a rarefied, suspended,
February 2020 Publication of six pages in Issue 3 of the World Wide Art Magazine https://issuu.com/despina2/docs/wwa_magazine_2_by_wwab_web/106 -111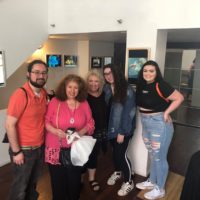 June 20 -22  2019 79 White Street, New York City   arthouse.nyc Beginning summer with a local touch of both inspiration and imagination. Featuring Angela Keller Annette Schreiber Photography Avadka Colez B and E Calvin Henderson Chema Rivas Dan McCormack Daniela Cassetta Debra Reilly Derwin Leiva Doba Afolabi Donna Bernstein Buster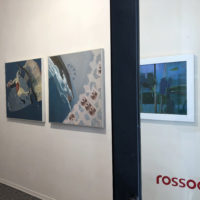 5 – 30 Aprile 2019 What's next? Mostra collettiva nella Galleria Rossocinabro (Via Raffaele Cadorna, 28) Rossocinabro è orgoglioso di rappresentare artisti di talento provenienti da tutto il mondo. I diversi media, stili e temi delle opere d'arte, combinati con i diversi background degli artisti stessi, assicurano che ogni mostra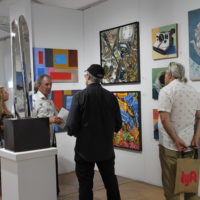 Spectrum Miami Art Fair   December 5-9, 2018 Artblend Gallery of Fort Lauderdale, FL is the predominant exhibitor at this years Spectrum Miami Art Fair. The award-winning fine art gallery  boasts an exhibition space over 3000 square feet with an impressive collection of artists from around the world. Notable artist Angela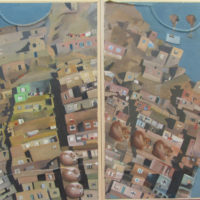 "Arte libera tutti" è il titolo della nuova collettiva di arte contemporanea promossa da PromArte che si terrà presso Arte Borgo Gallery a Roma, dal 22 giugno al 2 luglio 2018. Lo scrittore e sociologo francese Roger Caillois diceva che nel gioco si ritrovano le caratteristiche di libertà regolata, incertezza, improduttività, il tutto collocato in una dimensione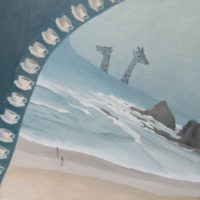 'SHALOM – PACE'  ARTISTI ISRAELIANI E INTERNAZIONALI A CONFRONTO MUSEO MIIT – TORINO 5 – 23 GIUGNO 2018 PER IL PRIMO ANNO EUROPEO DEL PATRIMONIO CULTURALE DELLA COMUNITA' EUROPEA L'evento intende rafforzare i legami artistici tra Italia e Israele attraverso il confronto e il dialogo interculturale tra le nazioni, nell'ambito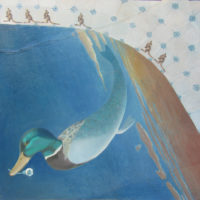 Il MIIT Museo Internazionale Italia Arte di arte moderna e contemporanea è un nuovo spazio espositivo situato a Torino nel pieno centro della città e nel fervente quartiere di gallerie, musei e fondazioni, a due passi dal Museo Egizio, dal Museo Nazionale del Cinema alla Mole Antonelliana, da Palazzo Madama, dal MAAO Museo di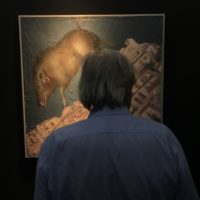 Evento espositivo "Pronto Soccorso" 12 – 23. Settembre 2017.  Le sale espositive dell'ex Monastero dei Benedettini di Monreale ospiteranno, dal 12 al 23 settembre prossimi, oltre duecento opere di altrettanti artisti provenienti da varie regioni d'Italia e paesi esteri. L'occasione è legata alla manifestazione internazionale "Eccellenze Museali", fortemente voluta dal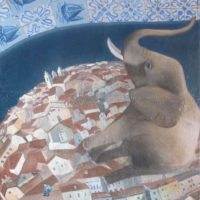 Angela Keller espone "Elephant" alla "2ª Biennale Internazionale d'Arte" presso il "Museo Europeo d'Arte Moderna" situato nel cuore del centro storico di Barcellona. L'evento si svolgerà dal 5 al 7 Maggio 2017. Per tale occasione poco più di duecento artisti internazionali avranno l'onore di esporre nelle preziose sale del Palazzo Gomis,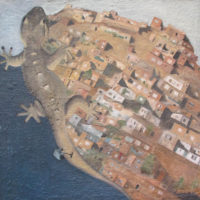 Il MIIT Museo Internazionale Italia Arte di arte moderna e contemporanea è un nuovo spazio espositivo situato a Torino nel pieno centro della città e nel fervente quartiere di gallerie, musei e fondazioni, a due passi dal Museo Egizio, dal Museo Nazionale del Cinema alla Mole Antonelliana, da Palazzo Madama,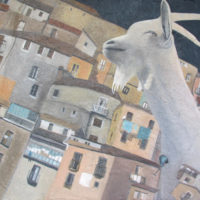 Angela Keller espone "La Capra" alla "1ª Biennale Internazionale del Mediterraneo – meArt" con Paolo Levi presso la "Fiera del Mediterraneo" a Palermo. L'evento curato da Paolo Levi e Sandro Serradifalco si avvale della collaborazione di professionisti del settore ed eminenti personalità del mondo della cultura. Pittura, scultura, fotografia, design,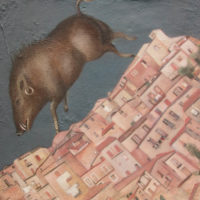 Angela Keller espone "Il Cinghiale – 2014 – Colori ad olio su Juta Gesso e Cenere, 100 x 100 cm" alla mostra "Pro Biennale" con Vittorio Sgarbi presso la "Milano Art Gallery Pavilion". Vernissage 8 Maggio 2016 Inaugura Domenica 8 Maggio 2016, con i festeggiamenti del compleanno del Prof. Vittorio Sgarbi, la seconda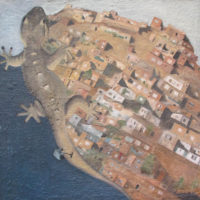 La mostra di pittura, scultura, grafica e fotografia "Maestri del Colore nel Giubileo della Misericordia", si svolgerà dal 12 al 19 dicembre 2015, presso il Museo della Villa Vecchia, situato nel parco di Villa Doria Pamphilj, a pochi minuti dalla Basilica di San Pietro, in Via Aurelia Antica 183. Angela
PALERMO Villa Castelnuovo 15-16-17-18 Ottobre 2015
Mostra Internazionale d'Arte Contemporanea 7 – 12 SETTEMBRE 2015 c/o Royal Opera Arcade Gallery Londra – Pall Mall Street, Sw1y 4U Y Regno Unito. La rassegna THE WAYS OF ART VII, a cura di Rosi Raneri (critico d'arte e direttore artistico) e di Elizabeth Mitchell-D'Anna (gallerista ROA Galleria) si terrà
Prosegue la mostra Dramatis Personae II spostandosi allo spazio espositivo Galleria20, a Torino! Galleria20 – 17 – 29 novembre 2013 Corso Casale, 85 – Torino Dal mart. alla domenica ore 15-19 Lunedi chiuso tel. 011.20.73.905
06/11/2013 – 01/12/2013: Collective exhibition in New York, Broadway Gallery NYC Broadway Gallery NYC (473 Broadway, 7th Floor, between Broome St. & Grand St.) is an open space for experimentation founded on the collaboration between artists, curators and writers, providing an ever-evolving dialogue on the contemporary art world. Artists are
Progetto curato da Virgilio Patarini che vede l'artista protagonista con 3 opere a Palazzo della Racchetta a Ferrara, dal 1 al 13 novembre 2013, e sull'omonimo catalogo pubblicato dalla Mondadori e distribuito in libreria a partire da ottobre, con 4 pagine. Il volto e la figura nell'arte italiana contemporanea Innanzitutto
20/09/2013-27/09/2013, Premio il Segno 2013, Palazzo della Racchetta, Ferrara
22/09/12 – 4/11/12, Koine (Milano) Galleria Zamenhof (Milano). Associazione Culturale Zamenhof Art
02/09/2012-12/09/2012 – Koiné, Mostra collettiva Palazzo Zenobio, Venezia
28/05/2011-09/06/2011 – "le attese e i silenzi" Personale, Atelier Chagall Alzaia Naviglio Grande 4, Milano
02/04/2011-07/04/2011 – "Arte come forma poetica" Collettiva Palazzo della Racchetta, via Vaspergolo 6, Ferrara
14/07-11/09 – Il Segno. Presso la Galleria Zamenhof la mostra dei finalisti del concorso Il Segno. Parteciperanno, assieme agli altri membri della giuria, il prof. Paolo Levi e la critica Rossana Bossaglia.
25/09-03/10 – Premio Campo De'Fiori. Organizzata dalla Galleria Il Tritticopresso l'ACCADEMIA di ROMANIA, p.za, Josè di san Martin, 1 – Roma. E' un evento di arti pittoriche e plastiche a livello nazionale,con artisti selezionati a cui verrà assegnato il premio di Miglior Artista è sarà proposto al pubblico di estimatori
10/11-02/12 – Declinazioni della figurazione contemporanea. Mostra dedicata alla selezione delle opere vincitrici e premiate alla I edizione del Premio Artemisia, rassegna nazionale di pittura figurativa contemporanea
12/05-08/07 – Mostra collettiva Museo civico d'arte moderna di Mombercelli (Asti)
14/05-14/11 – Mostra collettiva nella galleria "La Spadarina" a Piacenza
07/10-15/10 – Partecipazione e selezionata al Premio internazionale d'Arte Giovanni Olindo nel Monferrato astigiano
07/12 – Vince il Primo Premio della rassegna nazionale di pittura figurativa contemporanea "Premio Artemisia 2006"ad Ancona. Leggi la rassegna stampa
22/04-05/05 – Mostra personale a Cuneo, Jazz Club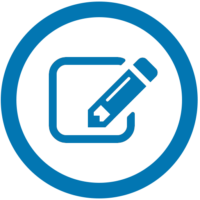 Paolo Levi
Il surrealismo di Angela Keller è pieno di fascino, trasuda originalità e personalità, diventando simbolo di una nuova maniera d'espressione pittorica, riconducibile senza ombra di dubbio alla sola artista che gli ha dato vita. La capacità espressiva della pittrice, trova la sua massima espressione in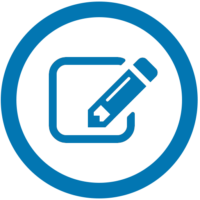 Guido Folco
La pittura di Angela Keller è sognante, surreale, lirica nel suo fluttuare tra fantasia e realtà. Animali volenti, elefanti leggeri come piume, Lune 'animalizzate' rendono le sue opere pura immaginazione, riprendendo alcuni elementi reali, come le case ammucchiate in prospettive verticali della terra calabra in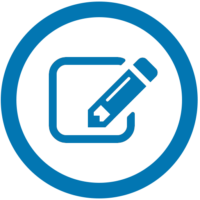 Elena Gollini
"In Angela Keller's work the dreamy balance of her art permeates unhesitatingly true-to-life concepts. The role played by colours is of primary importance for the entire narrative system and develops an interesting subliminal language. Keller identifies its own expressive dynamics by shaping a visionary and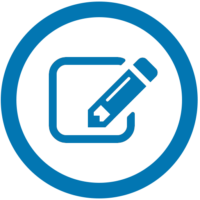 Paolo levi
"The Boar" In The Catalog "Eccellenze", Overview Of Contemporary Painting (2015) "The talented painter unleashed her creativity in this painting. Claiming the artwork as with no reference models in the past is safely accurate. Therefore the viewer is called to examine a visionary experimentation which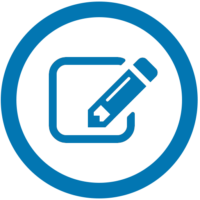 Sandro Serradifalco
Taken From "Eccellenze" Catalog, Overview Of Contemporary Painting (2015) "According to painter Angela Keller, painting is certainly a game. While playing it, she involves her most serious knowledge and intentions though. Her compulsion to paint and to express her imagination rises from an urge to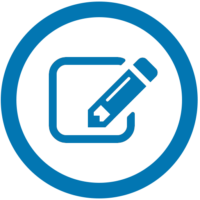 Salvatore Russo
Taken From "Eccellenze" Catalog, Overview Of Contemporary Painting (2015) "Angela Keller's pictorial art is always a surprise, an experiment, a new outcome of diverse facets, which reveals itself in great creative charm. Her need of expression may be different in each and every work, but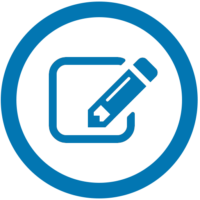 Dino Marasà
Taken from Art Avant-garde Catalogue (2010) "Angela Keller uses a pictorial language inspired by impressionism. While her creation sparks from true-to-life images, she sets her subjects in an environment without time flow by employing chromatic couplings with calm and vibrant tones. A generous crosshatch and an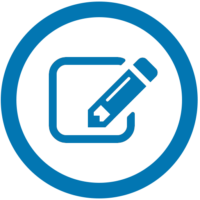 Roberto Baravalle
Solo Art Show In Cherasco, Palazzo Salmatoris (2003) "The artist's pictorial poetics is described by several critics: "Be it Angela Keller's technique, be it the painting thrown over the chalk plaster or her ash-like palette: her work has always an evocative power, it introduces to